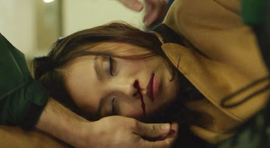 Later this month, we can expect to see another two-part episode hit our screens; the first since the "Fatal Error" episodes last series. In this dramatic two-parter covering the series' 32nd and 33rd episodes, we can expect to see the return of the Ellisson family, the continuation of the doctors' strike storyline, as well as the much anticipated accident where Lily is hit by a car.
The episodes, titled "Reap the Whirlwind" will air on 22 and 29 April. The guest cast for Part One includes Dame Sian Phillips, who will be appearing as a patient. In addition, Rebecca Ryan, Tom Chambers and Billy Angel will all be appearing as their respective recurring guest characters.
Watch this space for more details when we know more. Meanwhile, find out more information about Part One and Part Two.