This article is missing important information. You can help Holby Wiki by expanding it.
Constance "Connie" Beauchamp (née Chase; born 16 May 1963) MBBS, FRCS, FETCS is a senior consultant in emergency medicine and former cardiothoracic surgeon.
Connie started working at Holby City Hospital in June 2004 as both its medical director and its Director of Cardiothoracic Surgery. After resigning in December 2010, she retrained in emergency medicine and was reemployed by the hospital in March 2014.
Biography
Early life
Connie was raised in Peckham, South London where her mother was a nurse and her father a teacher. She excelled at her A-levels, something which made the local papers. Her mother died in 1995, and after that, she was estranged from her father for a period of 12 years and reunited when Connie revealed that she had given birth to his granddaughter.
Until early 2004, Connie served as Director of Cardiothoracic Services at another hospital. (HC: "Thicker than Water")
Appointment as Holby City medical director
On 1 June 2004, Connie began working at Holby City Hospital as the head of Darwin Ward — the hospital's cardiothoracic unit. After flirting throughout the day, Connie ended up having sex with fellow consultant Ric Griffin in his office; Ric was shocked to learn afterwards that Connie had also been appointed the hospital's new medical director. (HC: "In at the Deep End")
On 29 June, Connie disagreed with registrar Will Curtis over the treatment of a young patient named Liz and refused to allow him to take an empty theatre slot just so Liz could recover in time to start university. Nevertheless, Will defied Connie and took Liz into theatre anyway. Instead of firing Will, Connie decided to give him a second and final chance and took him out for a drink, only for her to hold his nobility over him and issue him a stern warning. (HC: "Letting Go")
The following week, Connie was receptive of anaesthetist Zubin Khan's proposal of funding improvements to the Intensive Treatment Unit, whereas she was unimpressed by obstetric registrar Mubbs Hussein's flirtatious attempts at procuring funds for the Maternity Ward. Nevertheless, Connie later called Mubbs to her office, and the two ended up having sex. Shortly after, Connie attempted to seduce Will, but he turned her down. (HC: "Deception")
The next day, Connie agreed to have Celia Hines — an old friend of hers — transferred from St James' Hospital to ITU to treat her tracheal stenosis with a stent, but Zubin believed that the operation would be ineffective and expressed concerns about Celia's willingness to undergo it. Regardless, Connie insisted on going ahead with the operation, leading Zubin to believe that, given Celia's husband Jeremy's position on the hospital trust's finance committee, there was a conflict of interests. However, when the operation was unsuccessful, Connie was devastated by Celia's impending death. Zubin apologised to Connie for assuming her motives; Connie accepted his apology and assured him that he would acquire the funding for an additional ventilator on ITU. (HC: "Conflict of Interests")
On 3 August, Zubin approached Connie with a series of proposals, including distributing workloads to meet Directive 2003/88/EC and setting up an out-of-hours team to help improve patient mortality; Connie later presented Zubin's ideas to the hospital board, claiming them as her own, and proposed that the out-of-hours team would be headed by the consultant anaesthetists. Infuriated by Connie's duplicity and the impact the measures would have on his department, Zubin told her that she had "picked on the wrong person". (HC: "Under the Thumb") Zubin continued to push back against Connie, but she threatened to expose his blossoming relationship with Jess Griffin if he did not reconsider his position on the out-of-hours initiative. (HC: "Truth Will Out")
Torment of Will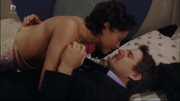 On 17 August, Connie informed Will that several complaints had been made about him by patients regarding his bedside manner. That day, when Will discharged an elderly patient named Barbara after concluding that she had been faking her symptoms to receive drugs, but she was soon rushed into theatre with an aortic dissection and left partially paralysed. After Barbara's husband Martin decided to lodge a formal complaint to the board, Connie was not sure if she was willing to defend Will's actions. (HC: "One More Chance") On the day of Will's disciplinary hearing, Will decided to prioritise the care of a patient, leading Connie to vouch for him and accept responsibility for his mistake. (HC: "Truth Will Out") On 14 September, at Ric Griffin's 50th birthday party, Connie managed to seduce Will, but she pulled herself away and claimed that she needed to see if she could "have" him. (HC: "Thicker than Water")
On 28 September, after Will made a poor judgement call regarding a patient's condition, Connie forced him to attend a cadaver practice session. Ric approached Connie about her harsh treatment of Will and warned her that Will could eventually quit medicine if she continued, but Connie contended that she wanted him to become a brilliant surgeon. (HC: "A Knight's Tale") The following week, Connie refused to allow Will to go home for the day to celebrate his son's birthday. Will's wife Susan later confronted him on the ward and berated him, prompting Connie to reprimand Will for bringing his domestic troubles to the workplace. (HC: "Wants and Needs") Tiring of Connie's games, Will considered retraining in general surgery, but he ultimately decided to remain in cardiothoracics. (HC: "Great Expectations")
Return to Holby
In March 2014, Zoe had expressed concern to Guy Self about the lack of staff in the ED, so he said that he would organise for the arrival of another consultant to assist her. (CAS: "The Lies We Tell") Guy had selected Connie for the role following her return to Holby, and she started at the ED on 29 March 2014 as Deputy Clinical Lead. He told Zoe, when she asked, that Connie was in his office by pure coincidence when a new consultant was needed. (CAS: "Valves to Vagrants")
She began her first shift immediately, without even consulting the Clinical Lead at the time, Zoe Hanna. On her first day, she clashed with Zoe and despite not being granted permission, she also went out to the scene of an accident and put herself in danger by climbing up some unsteady support beams to reach an injured man on the metal supports above the stage. Although the man was safely returned to the ED and survived, Zoe confronted Connie about her refusal to follow instructions. She came across to the other staff as being rude and bossy, which caused them to take a dislike to her. She also recognised Cal from when he attended one of her lectures whilst studying at UCL. (CAS: "Valves to Vagrants")
The following week, Zoe was startled when she heard Louise's voice come over a new tannoy that Connie had installed in the department. When Zoe confronted her about it, Connie said that she had agreed on it with the senior nursing staff, and Tess agreed that it would save time. Later in the day, Tess informed Connie that the way she decided to treat one of the patients wasn't their usual protocol but Connie continued nonetheless. Zoe later spoke to her and overrode her plan of action to Connie's embarrassment. However, Zoe was later left annoyed when Connie revealed that she had been out for dinner with Guy Self the night before and discussed the ED with him. (CAS: "The Quiet Man")
In May 2014, she raised concerns to Ash after a man who was admitted to the ED died, questioning Zoe's choices. Zoe and Connie went for a drink after work that night, and Connie intended to get Zoe drunk so she could get her true opinions on her position and job. Eventually, Zoe admitted to her that she didn't like the things that came with Clinical Lead, which delighted Connie as she saw it as a possible job opportunity if she were able to get Zoe out of the position. (CAS: "Who Cares?") Soon after, Ash and Zoe realised that Connie had played them off against one another as Connie had spoken poorly of Ash at the bar the previous week whilst at the same time questioning Zoe to him. (CAS: "The Family Way")
The following month, Connie decided to go to the hospital's CEO Guy Self to question Zoe's competence as Clinical Lead. (CAS: "The Dying Game") Although he initially dismissed the claims, Zoe later left the ED to help at the scene of an accident, which left the department with no leadership. Connie had a favourable relationship with Zoe before this in comparison to other staff, partly due to the fact that she was Clinical Lead upon Connie's arrival, not because she thought any higher of her. After Zoe disobeyed her instructions to stay in the ED, she resigned as Clinical Lead as she felt saving lives was more important than the responsibility. After Zoe announced this, Guy asked Connie if she would like to be Clinical Lead, to which she said she did. Guy then suggested that Connie fire Zoe, but Connie strongly objected saying that Zoe was one of the best consultants she has ever worked with. (CAS: "Falling - Part One") Connie had her first shift as Clinical Lead the following week. (CAS: "Falling - Part Two")
In July, Connie's old boss Andrea visited the ED whilst in Holby. However, she started to take control of the ED and question Connie's decisions in front of her team, much to her annoyance. (CAS: "First Impressions") Andrea returned once again in September and insisted that a boy needed an operation, but really she was doing it for her own sake as a result of her own illness. (CAS: "Home") Also in September, Connie organised a meeting with Tess, Robyn and Lofty in regards to a joke which Robyn had put on a patient's allergy forms. Connie was furious, as the notes had followed the patient up to the wards and into surgery, and Tess explained to them that what they had written could have been mistaken for something else and been life-threatening. Charlie interrupted midway through, and Connie went on to tell Robyn and Lofty that they both seemed to treat work as a joke and that she wouldn't stand for it in her ED. (CAS: "Go Out and Get Busy")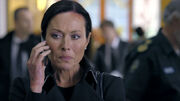 In October, Connie was involved in a minibus crash whilst travelling to a nearby failing hospital, St Stephens, with various other members of staff. Connie escaped with only minor injuries and was able to call for an ambulance. However, back at the ED Charlie prevented her from performing a procedure on a badly wounded Ethan due to her wrist injury. It was revealed to the rest of the team that Jeff had been killed in an explosion that followed at the scene of the accident. (CAS: "Born Lucky") The following week at the funeral, Connie realised she had three missed calls from Grace's boarding school in Dorset. Worried that Grace was involved in an accident, she phoned them back but they told her that Grace had been expelled, forcing Connie to drive to Dorset to get her. (CAS: "The Last Call")
Later in the month, Connie had a complaint lodged against her by Hailey Blake, the daughter of a patient who died in the ED whilst under Connie's care. Hailey argued that her father shouldn't have been discharged in his state and that Connie had missed something during his examination. Despite trying to reason with her, it seemed to only make things worse for Connie as Hailey grew angrier. (CAS: "The Index Case") (CAS: "Return to Sender")
Whilst caught up in the stress of the court case, Connie had few options and had to bring Grace to work with her. Connie hadn't planned on the scenario ever coming about as Grace was enrolled in boarding school. However, in the following weeks, their relationship strained as Connie continued to put patients before her.
At the end of November, Hailey once again showed up in the ED to speak with Connie, however shortly after a dangerous patient became angry and grabbed Grace. Connie stepped in but became annoyed with Grace and shook her and shouted, causing her to go running over to Zoe. Hailey filmed the incident from the stairs in reception and left the ED. (CAS: "Losing Grip") The following week, Audrey Strachan, Grace's grandmother, came to stay with Connie and Grace to provide extra support due to Connie's busy work schedule and to step in for the nanny who kept cancelling. (CAS: "Feeling Good") However, just a week after this, Connie ended up taking her anger out on Grace after she threw her tablet on the floor of resus whilst she was busy at work. Grace then confided in Zoe and asked her to call Audrey. (CAS: "Solomon's Song")
On New Year's Eve, Connie was asked to go along for a meeting with social services after an anonymous call was made from someone concerned about Grace's welfare. They had the meeting, and the social worker ensured Connie that they would need to speak again. The situation became more serious later that day when the General Medical Council told Connie they'd been sent the video footage of her shaking Grace at work. Jumping to conclusions, Connie assumed that Zoe was to blame and called her into her office. There, Connie shouted at Zoe and accused her of calling social services and sending in the video footage, although Zoe denied the accusations. (CAS: "Next Year's Words")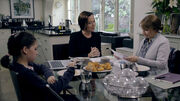 In January 2015, Connie had another meeting with Grace and the social worker at her house. However, all her hard work came to nothing when, after being cleared by social services, Grace decided she wanted to live with her grandmother. Connie's day only got worse when she later discovered that the video footage had leaked online. Towards the end of the day, Hailey went to visit Connie in her office and told her that she was the one who called social services and put the video online. (CAS: "Clinging On")
In turn, Hailey's actions only reflected badly on her in terms of the legal action she was taking against Connie, as Connie had already hired defence lawyers to support her initial claims. After a lengthy ordeal for both Connie and Hailey, they had a conversation outside the ED later in the month and Connie decided not to take her case any further to Hailey's relief. (CAS: "Muddling Through") The following week, Rita's sex offender ex-husband Mark visited the ED having been released from prison. Coincidentally, Grace went missing around the same time whilst at work with Connie which led Connie to believe that Mark had abducted her. Ultimately, it became clear that Mark hadn't taken her, but Connie channelled her anger on Rita anyway, telling her that she wanted her out of the department within six months. Soon after, Connie finally let go of Grace and allowed her to go and live with her father in New York as Audrey had suggested. Although she was distraught at losing her daughter, she saw this as an opportunity to focus on her work more. (CAS: "The Last Goodbye")
In February the day of the ED's inspection arrived, and Connie was showing the strain. At the end of the day, she was furious at the staff, particularly Rita, as in her eyes they'd let her and the department down. (CAS: "Front Line") As a result of the events, she asked Cal Knight for his letter of resignation the following week, but Charlie managed to persuade her to withdraw her request. (CAS: "Sweetie")
Alfred Maxwell and subsequent arrest
At the end of February 2015, Alfred Maxwell was admitted to the ED, and elderly patient suffering from motor neuron disease. (CAS: "Something to Live For") After just a short while, he asked Connie to help him die, something which she made clear she wouldn't do. However, he put her under more pressure to do so and began asking her on a regular basis. This caused Connie's stress to peak and in March, she started to enforce new rules and regulations that the staff were ordered to abide by. Some of these things were unpleasant, especially for the nursing staff and the porters. After she started to demand too much of the doctors by making them work longer shifts, Lily fainted on her shift. (CAS: "Excess Baggage") When Dylan got her to go home, she hit someone with her motorcycle while driving as she couldn't concentrate due to a lack of sleep. After this incident, Connie decided to cut the staff some slack after Charlie and Rita both spoke to her separately. (CAS: "Toxic Relationships")
Continuing her visits to Alfred, she visited him one evening in April and took 2 boxes of benzodiazepines with her, and gave him a therapeutic dose of two tablets. (CAS: "Under Pressure") The next day, Alfred died in the ED, and a suspicious Rita requested a toxicology report on his body. Upon seeing that he had received an overdose of benzodiazepines, she checked and saw that two boxes were missing from storage. She jumped to the conclusion that Connie had assisted Alfred's suicide and called the police, and Connie was arrested at the end of her shift. (CAS: "The King's Crossing") They brought Connie in for questioning the following week. During this, Connie told the police that in her top drawer they would find the two boxes with 2 tablets missing from one box as proof that she didn't give him an overdose. However, when the police arrived at the ED, Rita overheard them telling reception where they want to search, so she went to Connie's office first. To her surprise, there were only 2 tablets missing, therefore proving Connie's innocence. Rita took the boxes and hid them from the police (CAS: "The Rita Supremacy") but later gave them to Charlie and apologised. Charlie took the evidence to the police, and Connie was set free. Despite this, she was still suspended from work for a couple of weeks, leaving Dylan as acting Clinical Lead. (CAS: "The Department of Secrets")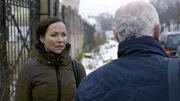 In May 2015, Connie went with Charlie to Bucharest in search of his son, Louis who they'd been told was in trouble. They met a Romanian doctor named Alex who was caring for Louis at the hospital. After finding out he was going for kidney harvesting because he owed money to a drug dealer, Connie and Charlie located the hospital where the operation was due to take place with the help of Sofia, Louis' girlfriend. They arrived just in time before the kidney was going to be removed, to find that Alex was one of the doctors performing the operation. Connie had to attempt to save Louis after one of his internal veins was accidentally cut by Alex when Charlie pushed him out of rage. She then distracted the drug dealer, Christian when he arrived with the help of Sofia and Alex. Connie also learnt from Charlie that it was Rita who set her up the previous month by calling the police. (CAS: "Exile") In early June 2015, Connie returned to the ED after her false suspension, replacing Dylan from his role as temporary Clinical Lead. (CAS: "Fix You")
Romance with Jacob
In August 2015 she took Jacob Masters' new gun violence protocol into account, and viewed it as being a possible benefit to the ED. After Rita declined the need for such a thing, Connie got directly involved, and they both soon realised that he was manipulating them. (CAS: "Forsaking All Others - Part One") Later in the month after Zoe and Max's wedding, Charlie experienced a heart attack which brought him to the ED as a patient. Due to his cardiogram showing little signs of life, Rita tried to persuade Connie to stop attempting to resuscitate him, but Connie refused to stop, and she eventually managed to stabilize him again. (CAS: "A Child's Heart - Part One") (CAS: "A Child's Heart - Part Two")
In September during an extremist takeover of the ED, Connie and Jacob got caught up in the middle of it and were being held at gunpoint with Big Mac in the boardroom. However, Jacob was able to get hold of a gun and hold them at gunpoint but when the police intervened one of the officers mistook Jacob for one of the attackers and shot him. He was rushed downstairs with Connie and the rest of the team, and Connie was able to save him. (CAS: "Belief") In the following weeks, Connie spoke with the superintendent of Holby Police about the incident, and they made it clear to her that they weren't thinking of punishing the officer responsible as it was an accident. After she told Jacob this, he said he wanted to know who the man was. Although she said they would never reveal it, he told her that there were other ways he could find out. (CAS: "Best Served Cold") In November, he received an envelope containing the name of the police officer who shot him from an unknown source, but he eventually threw it away without opening it after Connie said it would ruin his career. (CAS: "Avoidable Harm")
In November 2015, an incident involving Alicia outside the department left Connie and Lily angry, despite the fact she was doing the right thing. As a result of this - and Lily's bullying - Alicia decided to hand in her resignation notice. (CAS: "Avoidable Harm") In December, Connie and Jacob ended up sleeping together following a dramatic day of work. (CAS: "Maybe This Year") However, Connie inadvertently revealed it to some of the staff the following week when she became annoyed with Jacob for not following her instructions when dealing with a patient with motor neurone disease. (CAS: "Silence Speaks")
The following year in January, Connie helped Cal by covering for him after he was involved in a car accident. The police wanted to speak with him, but he was worried that he would still be over the limit from the night before so she purposely put him under observation for a couple of hours to ensure that he wouldn't get in trouble. (CAS: "A Life Less Ordinary") At the end of the month, Connie was left embarrassed when she realised that it was Jacob's birthday and she hadn't got him anything. However, she agreed that her present to him could be that she would stay at his for the night. (CAS: "The Good Life")
Grace's return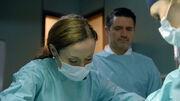 In February, Grace phoned Connie from a hotel in Holby to tell her that Sam's girlfriend couldn't get up from her bed due to severe stomach pains, so Connie phoned for an ambulance. Once at the ED, Connie greeted Grace but Grace made it clear that she didn't care about their relationship and only wanted her to treat Emma. They later revealed that they were in the UK for a 3-day conference on cardiothoracics which Sam was attending. Soon after, Sam arrived and stated to Connie that he wanted Emma being treated privately, but her condition was too serious by this stage as they believed she had an internal bleed or enlarged blood vessel in her abdomen. Connie performed the operation with the help of Jac Naylor after Sam found himself unable to do so, and she also gained some respect from Grace. (CAS: "Hearts and Flowers")
The following week, Emma was still recovering and Sam told Connie that he and Grace were leaving that night to return to the US due to his work and Grace's school. However, Connie was not very happy about Grace leaving just as they had started to bond. When talking to Jacob during her shift, Connie inadvertently said that she didn't want Grace living with her and unknown to her, Grace was standing behind and overheard. Shortly after, Noel went to get Connie to tell her that Grace was sitting in her office tearing up papers on her desk. Despite being initially angry, Connie soon became concerned and it soon transpired that Grace was having a panic attack. Connie called Sam in for a chat, as Grace had told Connie that her dad was aware that she had suffered from them before. Sam told Connie that she wasn't cut out for mothering Grace as her career always came first and although Connie tried to prevent Grace from leaving, Sam said she was going back with him for her own sake. After her shift and saying goodbye to Grace, Connie and Jacob drove to catch up to Grace who was about to board a connecting flight to her New York flight. They arrived shortly before the plane took off, and Grace rushed out for Connie to tell her that she wouldn't lose her again. (CAS: "Just Do It")
Towards the end of March, Connie treated Kieran Blithe, a prison inmate who had been admitted to the ED after being beaten up. However, the prison officer guarding him set him free, and soon after he kidnapped Connie whilst trying to escape the ED. It soon transpired that he was in a relationship with the guard, who had helped him escape because her daughter needed expensive surgery and she was being paid to aid his escape. He threatened Connie with a needle infected with HIV, but Connie was able to alert Jacob when she answered her phone whilst they were in the basement and she revealed her situation through conversation with Kieran so Jacob would hear. He came to help, and they eventually were able to get a seriously ill Kieran back upstairs for treatment. However, he died in resus but Connie told the prison officer she wouldn't condemn her in her statement as it was Kieran making the threats. At the end of the day, Grace told Connie that she'd have to choose one of them and that if she chose Jacob she'd go back to New York to live with Sam. (CAS: "Sweet Child of Mine")
In April, Connie explained to Jacob that Grace needed her and that they couldn't be together anymore. Connie later attended the scene of a crush injury in an unstable building. Jacob had already gone to the scene with the paramedics to avoid Connie. They managed to get the patient out after performing an arm amputation but just as Connie and Jacob were about to get out, the floor gave way. They found themselves in a room quickly filling with sand, burying them. Jacob was unable to move and Connie soon suffered the same fate when she was knocked unconscious by a falling rock. Connie was able to contact Grace back at the ED and tell her how much she loved her in case the worst happened. Just as the sand covered their faces, the paramedics were able to rescue them by tearing down the wall, releasing the sand. Connie rushed back to the ED to see Grace as an upset Jacob followed. (CAS: "Buried Alive")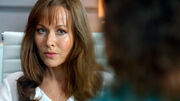 In May, new consultant Elle Gardner started working at the ED, a friend of the hospital's CEO Henrik Hanssen. (CAS: "Hello, I Must Be Going") The week after her first shift, Connie discovered that Jacob and Elle knew each other from growing up together when they were reunited in reception. Shortly after, Elle decided to attend the scene of an incident at a chemical factory with Jacob despite not having permission from Connie. When they returned, Connie disciplined Elle in her office despite the fact the patient they saved survived. Connie assured Elle that Hanssen would agree with her in her way of running the department, not knowing of their friendship. (CAS: "Chain Reaction")
The following week, Elle held a friendly conversation with Connie, deciding to put their differences aside and Connie told her she was leaving for the day to attend the sports day at Grace's school. Upon arriving there, Connie met a competitive parent, Steph Sims. Although Connie won against her in the parents' race, Grace was left angry at her because was trying to become friends with Steph's daughter Carmel. They later purposely lost the race so Grace could become friends with Steph's daughter Carmel. Steph also told Connie that she didn't look like how Grace described her; a witch. Despite this, Connie laughed it off with Grace, happy that they'd reconciled their relationship. (CAS: "This Life")
In June, Hanssen once again visited the ED to speak to Connie, this time about the fact a patient's relative was going to the press about some pills she claimed were stolen the previous week. He urged Connie to get to the bottom of it, but she insisted that she had more important things to do. Eventually, Elle found the pills in Charlie's locker and took them to Rita and she was forced to report it to Connie. Connie was persistent to resolve the issue without involving Hanssen, but Elle tried to warn Connie of an earlier conversation that she had with Hanssen where he told her that the trust could demand someone senior responsible, hinting to Connie. Connie ignored her hints of warning and told her to leave. However, Elle later inadvertently revealed Charlie's responsibility to Hanssen anyway when she thought he had been told. Rita was then forced to suspend Charlie and Connie pinned the blame on Elle for Charlie being suspended. She revealed this to the rest of the staff which turned them against Elle. (CAS: "The Best Day of My Life")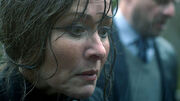 By the beginning of July, Charlie had been reinstated and the staff were on friendlier terms with Elle once again. Jacob was due to present his speech on gunshot policies at a local conference and Elle encouraged Connie to join him for support. She decided to go with him, but during a storm, along the way, they were alerted by a man that there was another man in the storm drain which led to the river. Jacob rushed to help but was swept away. Connie instructed him not to jump back in again after he'd reached safety but he defied her which ultimately led to him saving the patient. After the conference, they stayed the night in the hotel but gave in to the temptation and shared a kiss. (CAS: "What Lies Beneath")
After rekindling their romance, Connie and Jacob officially got back together. Charlie quickly caught on, but Connie requested that he keep it quiet for Grace's sake. (CAS: "Where the Truth Lies") By mid-July, Connie was preparing to tell Grace about the relationship despite being unsure of how she'd react. However, just as Connie was about to tell her, Grace explained that she was having issues with school following another argument with Carmel which resulted in Connie keeping quiet about the relationship once again. (CAS: "The Fear")
Helicopter crash and aftermath
In August[1] the staff were busy preparing for Charlie's 30th-anniversary celebrations at the Hospital, but Connie was distracted when Grace's friend Carmel was admitted after injuring herself on a trampoline. When Grace went to get Connie, she inadvertently walked in on her and Jacob kissing which left her furious. In the ED, Connie began treating Carmel but soon became suspicious of her malnutrition and suspicious scratches on her stomach. Carmel told Connie that Grace had hurt her, but eventually opened up to Connie that she was self-harming due to what her mother had said to her. Steph was furious when social services were called, and when Connie left work with Grace, Steph followed in pursuit of them. Whilst speeding along a motorway along the edge of a high ledge, Steph told Connie to pull over but she kept driving. They eventually reached a sharp turn in the road, and Connie was unable to stop. Steph managed to stop her car at the top as Connie and Grace sped over the edge, plummeting to the ground. (CAS: "Sticks and Stones")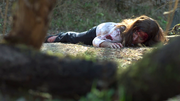 Following the impact, they were both thrown from the car. Steph got in her car and left, and although she later attempted to contact the emergency services, she was hit by an oncoming vehicle before she was able to do so. Connie noticed the car go up in flames and thinking Grace was still inside, she crawled towards it. The car exploded soon after, and Connie was left fearing for Grace's life. Jacob realised something was amiss when Steph was admitted to the ED, and he went out with Jez and Iain fearing that Connie had been involved in an accident. He noticed the scratches down the side of Steph's car, and upon searching found Connie and the crash site. Grace was later found alive with chest injuries and they were forced to sedate Connie so they could take her to hospital. Connie refused to have a CT scan until Grace was at the ED, but the air ambulance which was carrying Grace was hit by a drone and crashed down outside the ED. Jacob later managed to assist in Grace's rescue, and Connie was relieved that her daughter was in the hospital. Connie went up to theatre for an operation after they discovered that she had a bleed coming from her liver, but whilst she was having the procedure done it transpired that Grace had sustained a subdural haematoma from the crash. Jacob informed Connie of the seriousness of her condition whilst she was recovering, leaving Connie heartbroken. (CAS: "Too Old for This Shift") Two days later, Connie was still recovering on the wards and Fletch visited her. (HC: "Protect and Serve")
Later that week with Grace still recovering, Connie wasn't willing to leave her bedside. Jacob visited her and insisted that she eat but she was too focused on Grace to worry about herself. Later in the day, she shouted at a staff nurse for intruding. (CAS: "Fall on Me") The following week, Connie had a nightmare whilst sleeping at Grace's bedside that Grace had died on the operating table. She was woken by Sam, who had returned from the US when he heard the news about Grace. Shortly after, it was discovered that Grace had a small tear in her aorta and needed surgery. Connie was initially apprehensive about letting Jac perform the procedure and her fears intensified when things from her dream began coming to life. Eventually, she put her fears of it being a premonition aside and the operation was a success. (CAS: "Strike Three") Connie was discharged the week after Grace's operation, but soon returned to the hospital to be at Grace's side after a brief visit home. (CAS: "Pride Comes Before a Fall")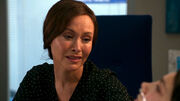 In mid-October, Elle was shocked when she found that Connie had stayed overnight in the on-call room whilst staying at Grace's bedside. However, she returned to work that day surprising Elle and Jacob. Elle questioned Connie's ability to be returning to work so soon and her doubts proved to be true after Connie accidentally inserted incorrect information into a teenage boy's file. This resulted in him receiving paracetamol, a drug which he was allergic to. Although Elle was able to treat him for the reaction, the boy's father was later found and admitted after overdosing on drugs which Connie had trusted with him to throw away. At the end of the day, Elle spoke to Connie and instructed her to go and be with Grace and take some more time off. At Grace's bedside, Connie was delighted as she noticed that Grace was awakening from her coma. (CAS: "The Big Day")
The following month, Connie once again turned up for a shift, although Elle insisted that Jacob convince her to go home as it was also the day of the ED's inspection and she couldn't risk Connie making any more mistakes. Connie was also bitter because it was Elle's first shift as permanent Clinical Lead. A boy, Hugo, was admitted and requested to be treated by Connie. It transpired that he was a friend of Grace's and when he kept asking Connie where she was, she lied to him that she was active and well, but Jacob soon became concerned when Connie began believing her own lies. However, when Grace was brought down to the ED in the lift in a wheelchair, Hugo saw her and was furious that Connie had lied resulting in him running away. Outside after a chat with Charlie, who convinced Connie to take Grace home, Connie caught sight of Hugo boarding a bus. She got the bus to pull over after a pursuit on her motorcycle and was able to get Hugo back to the hospital. She later brought Grace in to see him, and although struggling she was able to mutter a few words to Hugo. Connie later agreed for Jacob to move in with them as she left the hospital for the day, unaware that he'd slept with someone else in the previous months. (CAS: "About My Mother")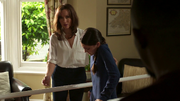 As Christmas approached, Connie was still struggling to balance her work life and looking after Grace. During the shift, Connie treated a boy, Peter, whom she had previously treated whilst on cardiothoracics. Soon, she became too invested in his treatment and even insisted that the decorations in reception be taken down. Connie was later delighted when a double lung and heart transplant match became available for Peter. Back at home at the end of the day, Connie tried to get Grace to be more independent in feeding herself. (CAS: "All I Want for Christmas Is You") On Christmas Eve, Connie attempted to get Grace walking again despite Jacob telling her to give Grace a break as it was Christmas. On her shift, two women involved in a shopping disaster were admitted and were arguing over a doll. Connie eventually gave the doll to one of them, only to discover that she'd lied about having a daughter. When she later gave the doll to the other woman, Connie was inspired to follow Jacob's advice and get Grace the puppy she wanted for Christmas. Later that day, Jacob dressed up as Santa as Connie presented Grace with the puppy, and they were overjoyed to see a smile on her face. (CAS: "Bah Humbug")
On New Year's Eve, Connie arrived at the hospital with Grace for speech and physiotherapy. They bumped into Charlie and Connie congratulated him on his engagement. Speaking about Grace's condition, Charlie reminded her that every case is different. During the physiotherapy session, it got too much for Grace and they were forced to cut it short. Later in the day, Connie went down to the ED and demanded that Noel print out copies of all Grace's medical records since she was admitted following the crash, adamant to know who let Grace's condition get so bad. (CAS: "New Year, New Me, New You")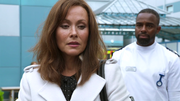 The following week, Noel was able to get Grace's medical notes and handed them over to Connie. Upon looking through them, she noticed what she thought was a mistake and confronted Elle. Connie asked her what she'd do if a patient was admitted with a potential brain injury, and Elle said to intubate. However, Connie asked her why she hadn't done this for Grace, and informed her that she'd have to report her to the Trust. (CAS: "What Lurks in the Heart") The following week, Jacob tried to get Connie to retract the allegations but she refused. When she later belittled Elle, Jacob was furious. He told Connie that if she didn't retract the allegations, their relationship was over. Refusing to do this, they both accepted that it was the end. (CAS: "Back to School")
Later in January, Jacob collected his belongings and moved out. Connie threw herself into work as a distraction but ended up clashing with Jacob over the treatment of a man in his 60s with a much younger fiancée. She started to have suspicions when the man's fiancée got their solicitor into the hospital so he could sign the will. However, just as Connie was beginning to investigate, Elle discharged the man as part of her new three-hour rule. When he later collapsed, Connie pinned the blame on Elle and convinced the man to make a complaint. When Connie returned home that evening, she was delighted to discover that Grace had walked up the stairs by herself. (CAS: "Little Sister")
In February, Connie was delighted when another complaint was lodged against Elle, by the man whom she'd convinced to do so just weeks before. However, after a chat with Jacob, Elle was able to save a patient's life as Connie watched on doubting her. After their shift at Duffy and Charlie's wedding reception, Connie told Elle that she could enjoy the party all she wanted, but that she'd be gone after the tribunal. (CAS: "The Stag, the Dog and the Sheep")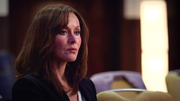 The following week, Connie was prepared for the tribunal and wanted to bring Grace with her in a wheelchair as a reminder to Elle of what she'd caused. Sam objected to this, but Connie was set in her ways. At the hearing, Connie belittled Elle in front of everyone and Grace became irritated at having to be there. Sam took her out during the break and she went to the toilet. However, in anger, Grace smashed one of her crutches against a mirror and suffered from a seizure, injuring her neck on broken glass. Elle found her at the scene and successfully treated her, although Connie was doubting her medical competence. As a result of this, Connie returned to the hearing and admitted that she blamed Elle for something which wasn't her fault. As she was leaving, Connie realised who was really to blame, as she picked up the phone and requested a visiting order for Stephanie Sims. (CAS: "You Are Your Only Limit")
Grace woke up a week after the events of the tribunal. However, she wasn't communicating with Connie or Sam. Although they initially suspected she was still unwell, Connie began to suspect that it could be psychological. Meanwhile, Sam had just been appointed as the hospital's new Medical Director. (CAS: "Binge Britain") A week later, Connie went to visit Steph in prison, telling her to plead guilty so Grace could be spared the trial. However, when Connie began taunting her, Steph lashed out. Steph was later admitted after a suspected suicide attempt. Steph underwent a procedure, but whilst she was recovering, Connie hesitated in saving her life which led to Charlie intervening. Things only got worse when Grace showed Connie her tablet, with the words "this is all your fault" written on it. (CAS: "Slipping Under")
By March, Connie and Grace's relationship still hadn't improved, and she was refusing to eat whilst Connie was caring for her. Looking for some comfort, Connie turned her attention to Grace's friend Hugo. She even agreed to meet him at the school for the concert, whilst Grace was unknowingly co-operating with the childminder at home. (CAS: "The Good Samaritan") In April, Connie was furious when it was announced by Sam that the hospital was making budget cuts, and all consultants would have to re-interview for their jobs. (CAS: "Sleeping With the Enemy") The following week, Connie struggled to connect with Grace when she discovered that she hadn't been taking her epilepsy medication. Connie attempted to slip them into her cake, which resulted in Grace finally speaking to tell Connie that she hated her. Connie angrily responded that the feeling was mutual, shortly before Grace had another seizure. Looking for someone to care for, Connie turned her attention to Grace's friend Hugo who had also been admitted, and offered him a place to stay with her. (CAS: "Child of Mine")
Later in April, Hugo turned up at the ED seeking Connie's help with his science homework. (CAS: "Reap the Whirlwind - Part One") Later that day, Connie's attentions were turned when Cal was brought into the ED after being stabbed, and later died. (CAS: "Reap the Whirlwind - Part Two") In May, Ethan returned to work, and Connie was worried that his mind wouldn't be focused on the job. However, she was later pleased with him when he noticed an abnormality on a patient's CT scan results. Connie's bond with Hugo was also growing, which became evident to Connie when he accidentally called her "mum". (CAS: "Break Point")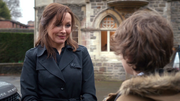 Later in May, Hugo's father Jim approached Connie to inform her that they intended to move to Edinburgh with Hugo. Connie was distraught and was left to break the news to Hugo. He reacted badly to this and ran away, resulting in Connie, Jim and Jacob mounting a search for him. A policeman receiving treatment in the ED, Phil Paterson, overheard the reports of Hugo's disappearance and joined in the investigation to help. Connie eventually tracked down Hugo at a container port on the outskirts of Holby. Phil was not far behind, but suffered a cardiac arrest before he could reach them; a result of earlier symptoms displayed in the ED. Together, Connie and Hugo were able to save his life. Connie later bid an emotional farewell to Hugo as he moved out, suffering greatly from the prospect of their separation. (CAS: "End of the Road")
Conflict with Sam
In June, the day of the consultants' interviews arrived and Connie was irritated at the prospect of having to be interviewed by Sam. Taking a relaxed approach to the interview, Connie refused to believe that Sam would get rid of her. Ultimately, no jobs were lost as Sam stepped down as Medical Director. (CAS: "It Had to Be You") The following week, Sam returned to the department as a registrar, stepping in as Cal's replacement. Connie was furious at this, but her anger escalated when Sam attended a call-out without her permission. Due to the fact the patient was saved, she agreed to let him off without disciplinary action. (CAS: "War of the Roses")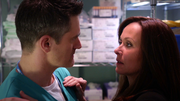 In July, Sam asked for Connie's permission to take some time off so he could take Grace for her physiotherapy appointment. Eager to do more, Connie declined his request and informed him that she'd take Grace herself. After the appointment, Grace agreed to let Connie take her the following week as well, in an attempt to repair their relationship. When Connie returned to the ED, she was furious to discover that Sam had ordered restricted drugs without her permission. Towards the end of the shift, he dragged her into a storage cupboard to confront her about the day, but they ended up kissing after a short argument. (CAS: "Man Up")
Later in the month, Connie delighted in bringing Grace into the ED, who had started walking unaided. Despite being proud of her, Connie continued to put her work first during the shift. Connie was already stressed following the incident involving Scott Ellisson's fall from the ED's balcony. When he later died, Connie began to prepare for the likelihood of an official investigation. Grace eventually realised that she couldn't be Connie's priority all the time and decided it was best if she lived with Sam. (CAS: "Somewhere Between Silences - Part Two")
At the end of the month, Connie was shocked to learn that Sam had resigned as a registrar and he had vacated his flat. She later had a video call with Grace and was devastated to discover that Sam had taken her back to America. (CAS: Episode 1049) Two weeks later, Connie received a letter from Ethan admitting to his role in Scott Ellisson's death and expressing his intent to hand in his resignation. She soon found him on the department roof and pretended to have not read the letter. (CAS: Episode 1051) To help take his mind off of the incident, she helped him revise for his consultancy exams. (CAS: Episode 1052)
Battle with cancer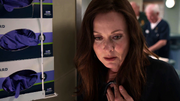 In September, Connie decided to visit a private hospital to undergo several cardiothoracic scans after experiencing pain and fatigue. (CAS: Episode 1053) Her scan results showed the presence of a cardiac tumour. In denial, she demanded to undergo a PET scan for confirmation. At work, she focused on improving Ethan's teaching skills but, when her symptoms started to manifest, she struggled both physically and emotionally. At the end of her shift, she presented the scans to Ethan as those of a patient of hers and was distraught when his diagnosis concurred with her consultant's. (CAS: Episode 1054)
Later that month, the results of the PET scan came back, confirming the original diagnosis. Given its considerable chance of malignancy, her consultant urged her to undergo surgery to resect the tumour. However, when she received a message from Grace asking her to spend Christmas with her, she weighed her options. At work, Ethan, who was still intrigued by her cardiac patient, continued to suggest different avenues of treatment. However, when Ethan's suggestion that the patient was afraid of surgery hit a little bit too close to home, Connie rebuked him. At the end of the day, she decided against going ahead with treatment. (CAS: Episode 1055)
In October, Connie began to experience intermittent loss of sensation in her right hand and left resus as a result. After witnessing her struggle and finding anti-coagulant medication in her bag, Ethan realised that her cardiac patient didn't exist - he was reviewing her scans. Later, he confronted her and implored her to speak to someone about her condition. When her arm became ischemic, Connie begged him to perform an embolectomy on her. When he refused and suggested getting outside help, she threatened to expose his role in Scott Ellisson's death. After Ethan successfully removed the embolus, he gave it to her and told her to have it tested. (CAS: Episode 1056) Later that month, the tissue sample was diagnosed as leiomyosarcoma. After reading an email regarding the diagnosis, Connie deleted it. (CAS: Episode 1058)
In November, Connie's struggle with her symptoms persisted, leaving her wishing for a moment where she didn't have to think about her cancer. After Ethan had been struggling throughout the day with his guilt over Scott's death, he agreed to not hand himself in if she promised to go ahead with treatment. (CAS: Episode 1060) Later that month, Connie began attending chemotherapy sessions (CAS: Episode 1062) and, as a result, she began to lose her hair the following month. At the ED, Ethan implored Connie to stay at home as she was at a high risk of infection. Her symptoms continued to exact a toll on her performance which caught the attention of her colleagues. Later, Ethan told her to look after herself better both for her sake and the department's sake. At home, Connie decided to remove all of her remaining hair. (CAS: Episode 1063)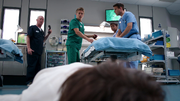 On Christmas Eve, hours before her flight to America, Hanssen summoned Connie to the ED after multiple members of staff reported ill. At the ED, she found her patient Kim trying to steal a necklace she had bought for Grace. Connie sympathised with her plight and promised to take care of her, but Connie failed to turn up after her symptoms began affecting her, prompting Kim to run away. Connie, believing that Kim had stolen the necklace, went to the abandoned apartment building Kim was squatting in and found her bleeding internally whilst her infant child was deteriorating beside her. Connie tried to take the infant to her car, but the stairs gave way and they became trapped. Kim managed to alert the neighbours by shattering a nearby window, and Iain and Sam soon arrived. When they returned to the ED, Connie tried to take control of resus, but she soon collapsed. As her colleagues struggled to treat her, Ethan was forced to disclose her cancer. Later, Connie regained consciousness and was devastated when she learned that she couldn't spend Christmas with her daughter. In the evening, Ethan visited Connie on the wards after she called Grace to tearfully tell her the bad news. (CAS: Episode 1065)
In January 2018, Connie was devastated to learn that her tumour had grown and that, due to her frail condition, she was not fit for surgery. Unwilling to risk days of waiting, she asked Ethan to drive her to St. Eugene's Hospital in London to have surgery. Upon arriving, Arianne Cornell - an old friend from medical school - took on her case, but she soon turned away after deeming her too weak to be operated on. Connie and Ethan argued outside, and Ethan disclosed that he had Huntington's. Lost for words, Connie empathised with his plight and decided to stay in London overnight. Later that day, Connie tried to kiss Ethan. After realising that he didn't feel the same way about her, she told him to never speak to her again and left in tears. In the evening, Connie was found unconscious in the bath and was rushed back to St. Eugene's. Given the circumstances, Arianne was forced to operate. The next day, upon learning that Arianne had completely removed the tumour, Connie cried with joy. Later, Connie allowed Charlie to visit her but not Ethan. (CAS: Episode 1066)
Later that month, Connie briefly returned to the ED to conduct Ethan's consultancy interview. During the interview, she was not impressed when he brought up her battle with cancer as an example of him going above and beyond for a patient. Nonetheless, the board unanimously decided to award him the job, and Connie broke the news to him. Later, she spoke to Dylan, who was acting Clinical Lead, in her office and promised that she would return to work soon. (CAS: Episode 1068) As she continued to recover from her surgery, she befriended an old patient of hers named Maggie, who was undergoing chemotherapy for her breast cancer. When Connie heard that Maggie's treatment was no longer effective, she suggested a course of immunotherapy. She accompanied Maggie to the ED after her husband Ray was admitted. There, she clashed with Ethan, who had assumed the role of acting Clinical Lead, after he claimed that she was giving them false hope. Ray pressured and shamed Maggie into pursuing the treatment, leading her to take her frustration out on Connie. Later, Maggie and Ray reconciled, and Connie gave them a handsome cheque in exchange for their origami figures. Connie was touched when she thanked her for being a good friend. In the evening, Ethan visited Connie on the wards and confided in her after a tough shift. She gave him some words of encouragement, and the two agreed to put what happened in London behind them. (CAS: Episode 1069) However, in February, Ethan confronted her after she decided to move patients from his Clinical Decisions Unit without his consultation. (CAS: Episode 1073)
Return to the department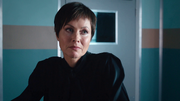 In April, Connie returned to the ED. She pitched the idea for a trauma theatre in the department to Charlie, who saw it as a vanity project. She later offended Ethan when she suggested that her theatre could have saved Cal. The following morning, Charlie also criticised her when she brought up Cal's case to promote her pitch. (CAS: Episode 1082) In May, following Bea Kinsella's resignation, Connie tasked Ethan with finding a replacement. Later, when Bea returned to the ED to see her father Dougie, Connie immediately called her to her office and reprimanded her for running away from her mistakes. At the end of the day, Bea confirmed to Connie that she wanted to resign but, after a talk with Dylan, she changed her mind. (CAS: Episode 1083)
Later that month, Connie was shocked when Maggie Coomes was admitted to the ED with facial lacerations. Fearing that she had been attacked at home, she asked for the ambulance team and the police to visit Maggie's home. There, they found Ray unresponsive seemingly as a result of a morphine overdose. After Ray was taken in and regained consciousness, Connie was horrified to learn that Ray was responsible for Maggie's injuries and decided to keep her away from him. However, following a scan, she learned that Maggie's breast cancer had metastasised to her frontal lobe, suggesting that she had been experiencing involuntary bouts of confusion and aggression. Ray then told her that Maggie didn't recognise her that morning and attacked him with a knife, prompting him to defend himself and hit her over the head with a nearby object. He then claimed that he tried to kill himself as he believed that Maggie was dead. Connie decided to allow Ray to comfort Maggie during her final moments. When she eventually passed away, Connie was devastated. Later, Connie was touched when she received a pet goldfish named after her and a scrapbook from Maggie posthumously. Reminded of her battle with cancer months prior, she scanned her heart in search of remnants of the tumour. (CAS: Episode 1084)
In June, Elle volunteered to accompany Connie to a meeting to pitch her trauma theatre after Dylan became unavailable. On the way, while repairing a tyre that was punctured by a pothole, they were splashed by a passing car. They stopped at a petrol station to get cleaned up, but they soon realised that they had stumbled into a robbery. Outside, they treated the robber's daughter after he accidentally hit her with his car. With their car damaged, Connie and Elle hitchhiked their way to the meeting and arrived just in the nick of time. Later that day, at the hotel, Connie felt offended when Elle talked nonchalantly about her self-testing. However, the two got drunk shortly after and became friends. (CAS: Episode 1087) Later that week, Connie returned to find a new goldfish in her tank and immediately realised that someone had killed Mrs B. Elle suggested waiting for the culprits to crack under the pressure and reveal themselves. Later, Rash, Noel and Gem accidentally exposed themselves as the guilty parties, prompting Connie to remind them of the importance of transparency. Shortly after, she was delighted to learn that she had secured funding for the trauma theatre and asked Elle if she wanted to have a drink to celebrate. (CAS: Episode 1088)
In July, Connie officially opened the trauma theatre and was eager to see it put to good use. She irritated Elle when she convinced her patient's father to agree to surgery, despite Elle's suggestion of making assessments first. Later, when Alex Broadhurst and her team ran into complications in theatre, Connie took over the procedure and saved the patient. Afterwards, she was left perplexed as Elle suggested going out for a drink, but Elle reminded her that they can still be friends outside of work. (CAS: Episode 1091)
Later that month, Connie warned the senior staff of the possibility of a CQC investigation into the department due to it consistently missing targets. Later, she admonished Dylan for keeping Ciara Cassidy in for over 12 hours and told him that his action had almost certainly triggered an investigation. (CAS: Episode 1094) Her frustration with him continued to build after he got into a fight with Iain (CAS: Episode 1096) and publicly berated David. (CAS: Episode 1097) In October, following his breakup with Ciara and the loss of their child, Dylan consistently failed to turn up to work, leading Connie to consider letting him go. Later, Dylan returned to the ED with his father Brian in the back of an ambulance, and she admonished his old tutor Zsa Zsa for drilling a makeshift burr hole into Brian's skull. Dylan took responsibility for her actions, and Connie told him that, if he didn't want help from his colleagues, he could pack his bags and leave. (CAS: Episode 1101) Later that month, the investigation was carried out, and Connie was pleased when the comments left by the inspector was mostly positive. (CAS: Episode 1102) In November, Connie told Dylan to back off as Ciara and her husband Joel Dunns were taken into the ED. When it became apparent that Joel had been abusing his wife, Connie called in an IDSVA and held a meeting with Ciara. As Ciara started to admit that she had been abused, Dylan interrupted and undid the progress that they were making with her, leaving Connie furious. Later, after Dylan managed to convince Ciara to turn Joel away, Connie called his actions "stupid" and told him to take a few days off. (CAS: Episode 1105) Later that day, Dylan and Joel returned to the ED following a car crash, and Connie reprimanded Dylan for not taking Ciara to a refuge. In resus, she told him to get out of her sight when he provoked Joel and triggered a seizure. (CAS: Episode 1106)
Assault and paranoia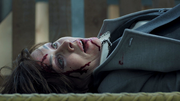 In December, Connie flew to the United States to spend Christmas with Grace, leaving Elle as acting Clinical Lead. (CAS: Episode 1108) (HC: "Everything Old Is New Again") She returned to the ED the following month. (CAS: Episode 1112) In February, Connie disagreed with Louise's decision to give the nursing staff body cameras to discourage violence against them. She labelled her initiative as a knee-jerk reaction and made it clear that they were only to be used in threatening situations. Later, she confronted Louise after the relative of her patient was discouraged from sharing vital information by Jade's camera. That afternoon, Connie and Louise tried to save Ernest Maxwell when his thoracoabdominal aortic aneurysm ruptured. However, they were unsuccessful, and Connie told Louise to stop performing CPR. As she went outside to turn off her car alarm, Connie was stopped by Ernest's daughter Lilley who wanted to lodge a complaint about her his treatment. When a fight broke out by the ED's entrance, she scaled the outdoor staircase to get back inside, but she was suddenly pushed down them by an unknown assailant. After they repeatedly kicked her, they left her for dead. (CAS: Episode 1115)
Louise soon found her, and she was taken into resus. Once she was treated and stabilised, she wanted to know who her attacker was, but Dylan told her that she needed to rest. She tried to get out of bed and talk to the police, but she collapsed, and Dylan informed her that he told the police that she had temporary amnesia. She eventually talked to the police, but they told her that it was likely just a random attack. Dylan discharged her, and, when he said that there was a fair chance that her attacker would never be identified, Connie said that she was alright with that. However, feeling vulnerable, she shut herself in her office. (CAS: Episode 1116)
In March, Connie was summoned to a meeting after the hospital's computer systems were compromised by a virus. Upon returning to the ED, she clashed with Elle when she tried to help manage the department in the absence of a booking system and when she handed a patient over to Jac Naylor on Darwin. Later, she treated Iain after Ruby found him unresponsive on his sofa, and she demanded Ruby to tell her everything she thought she knew about what happened. Ruby told Connie that she thought that he had taken an overdose, but, as there was no evidence to suggest that it was a suicide attempt, Connie decided to treat his symptoms as those of a myocardial infarction. Faced with no other options, Connie resorted to thrombolysing Iain, but, before she could administer the medication, Ruby returned with three empty bottles of pills that she found in Iain's neighbour's bin. Despite Gem's objections, Connie treated Iain's symptoms as those of an overdose. Although he initially began to stabilise, Iain required a thoracotomy, and Gem asked Connie to take him to the trauma theatre. However, due to the computer virus, the theatre was inaccessible, forcing Connie to resort to asking Jac to let her use the theatre on Darwin. As Connie, David and Fletch accompanied Iain in the lift, it suddenly stopped, leaving them trapped. (CAS: Episode 1118)
Realising that Gem still had the Ambu bag, Connie was forced to manually ventilate Iain. Rash, Marty and Gem soon managed to open the lift and free them. Iain was taken to the theatre on AAU, as Connie and David scrubbed in, Jac returned with an unresponsive Sacha and told Connie that Iain would have to wait. Outside, Connie and Jac continued to argue until Jac made the decision to prioritise Sacha, forcing Connie and David to treat Iain in the anaesthetic bay. Later, Jac asked Connie for help and told her that she was the best cardiothoracic surgeon Holby has ever had, including Elliot and herself. Connie eventually managed to save Sacha, whilst Jac saved Iain. Afterwards, as they cleaned themselves up, Connie told Jac that she was a better CT surgeon than her. Later, she visited Iain and Gem on ITU. (HC: "Powerless") Later that week, Connie reprimanded Elle for addressing the team about Iain's condition. (CAS: Episode 1119)
Later that month, Connie was unimpressed with new registrar Archie Hudson when she failed to inform her about the circumstances of her departure from the Ostwyn, and she had to apologise on Archie's behalf after she publicly berated a rude patient. That evening, Archie told Connie that she was let go from the Ostwyn after she exposed their poor treatment of staff; Connie warned her that, if she withheld such information again, she would be fired. (CAS: Episode 1120)
In April, Connie was left shaken when news spread that a paramedic was attacked by an unknown assailant. (CAS: Episode 1122) That night, fearing that her attacker was out to get her, she barricaded herself in her bedroom. At work, she treated a woman named Maureen who the paramedics believed was pushed down the stairs by her boyfriend Bill. However, Maureen insisted that it was an accident and that Bill was a gentleman. Soon, Bill visited Maureen in resus and, in a sinister tone of voice, told Connie that he hoped that she would look after her. In reception, Connie got Noel to look up Bill's late wife Naomi, who she treated in October 2017, (CAS: Episode 1056) on the hospital's database to see if there was a pattern of domestic abuse, but they found nothing. Back in resus, Bill accused Connie of taking Naomi away from him and told her that, as well as hating the hospital, he hated her.
Shaken, Connie told Elle that she believed Bill was her attacker, but Elle was sceptical and asked her if she wasn't just feeling paranoid. Maureen began to deteriorate. As Connie went to help her, Bill grabbed her arm and told her that someone should have made sure that she could never work again. Alluding to the attack, Connie called his treatment of her brutal, but he told her that he did it for Naomi and wasn't sorry for what he did. After Bill was removed from the department by security, Maureen told Connie that she already knew about the attack. Later, Elle asked Connie if she was alright, and she insisted that she was. However, that night, at home, Connie heard a loud noise outside, and, after frantically locking all of her doors, she had a panic attack. (CAS: Episode 1123)
On 20 April, Connie interviewed Archie for the vacant consultant post. When it was Will's turn, he failed to attend due to him prioritising helping Jackie Williams deal with her son Toby's terminal leukaemia. (CAS: Episode 1124) On 11 May, Will was offered another interview, but he turned up late, angering Connie. Later that day, Elle informed her that she was leaving the hospital in two weeks to start her new job as Clinical Lead at the Royal Wiltshire. To her surprise, Connie congratulated her. When she claimed that she was reserving her anger for Will, Elle told her about the prom he held for Toby in his cubicle. When a patient was taken into resus, Connie's trauma prevented her from helping out, so she told Will to take over. At the end of his shift, Connie offered Will another interview. (CAS: Episode 1126) The following week, she informed him that he had received the promotion. However, that evening, Will started to have doubts about his suitability as a consultant after Toby's death. Connie sympathised with him, but she insisted that he needed the job to help him find out how good a doctor he actually was; he ultimately decided to remain as a consultant. (CAS: Episode 1127)
On 25 May, on Elle's last day working in the ED, Conne wrote her a farewell card, but the commotion in the department and her crippling anxiety prevented her from giving it to her. Later, Hanssen visited her in her office and expressed his concerns about the department failing to meet targets, and Connie cited a lack of beds and funding as the causes. She offered to give him a proposal she had written, but he asked her to give it to him the following morning; Connie breathed a sigh of relief as the folder she presented to him was empty.
After Elle discovered that Connie had approached Richard Shawcross - her new boss - and highly recommended her, she confronted her and suggested that she was "pulling strings", but Connie dismissed her concerns as paranoia. Elle pointed out that she had lost weight and spent most of her time in office, and she asked Connie if she was frightened of another attack, highlighting that she had not performed a single medical procedure since it happened. Connie labelled her as "deluded", prompting Elle to challenge her to treat a patient in resus.
Connie tried to muster the courage to enter resus, but she quickly bottled it. However, she was later able to take over the treatment of Aidan Forster. When his body temperature drastically increased, she elected to perform a peritoneal lavage. Archie disagreed with her approach and, as Aidan showed no signs of improvement, urged Connie to take him to theatre. Fortunately, his temperature began to drop, and Connie reprimanded her for questioning her judgement. Once she returned to her office, she experienced a panic attack.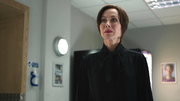 That evening, Elle visited Connie and informed her that she would not be taking the job at the Royal Wiltshire nor would she be staying in the ED. She told Connie that she made an effort to be her friend, but she understood that Connie was not capable of feeling the same way. Before leaving, she gave her a business card for a therapist named Cordelia Featherstone. Connie went to follow Elle, but Hanssen stopped and notified her of the board's decision to bring in a troubleshooter. In reception, she called to Elle, and she was devastated when she did not hear her. (CAS: Episode 1128)
Diazepam addiction and scapegoating
On 1 June, executive troubleshooter Ciaran Coulson joined the department and expressed his intent to establish a Rapid Assessment and Treatment system to help treat patients more efficiently. However, Connie was sceptical and defied him to talk to the team before imposing his plan. Archie believed that she was appeasing him, but she assured her that, where Archie saw appeasement, she saw "just enough rope". In resus, Ciaran deemed that Connie's patient's injuries were not life-threatening and instructed her to prioritise the patients waiting outside in a large queue of ambulances.
Outside, she announced to the team that the RAT system would be implemented and that she would be triaging with David. However, she soon returned to treating patients in cubicles and in resus. Ciaran reprimanded her for abandoning her post, but she claimed that, due to a lack of planning and consultation, his plan was unfeasible. Upon returning to her office, she threw away the business card Elle gave her. Later, when it transpired that her patient had a pneumothorax, Connie elected to insert a chest drain, whereas Ciaran suggested using a thoracic decompression catheter. Wanting to prove that she had clinical authority, she called Hanssen, but, to her dismay, he said otherwise. She soon left for her office and suffered a panic attack.
Later that afternoon, Connie decided to call the therapist, but Gem knocked on her door and gave her diazepam that was ordered for a patient that had already left. As she was leaving, Ciaran told her that they were both doing their jobs and maintained that they could work together, but she insisted that she would not surrender and was "indefatigable". Before leaving the department, she made her way to the pharmacy to return the diazepam, but she subsequently decided to keep it for herself. (CAS: Episode 1129)
The following week, Connie attended a discussion panel at the National Conference of Acute Trauma and left the department in Ciaran's hands in her absence. (CAS: Episode 1130) She returned from the conference the next day and was dismayed to discover that Ciaran had built a rapport with the rest of the staff and moved into her office. She asked him if it was a "permanent arrangement", and he explained that it made sense for him to be "on the front line". Later, he confronted her about her decision to send a patient with a head laceration for a CT scan and get rid of the locum that previously treated them. She bluntly asked him if he had a problem with it, and he assured her that he was merely ensuring that they were following the correct protocols. Once he left, she continued to self-medicate with diazepam. Connie soon had enough of Ciaran's occupancy of her office and moved his belongings into the staff room. He maintained that he did not come to the ED to make any enemies and promised to report her behaviour to Hanssen.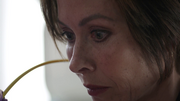 In cubicles, Connie helped Archie treat a woman named Kat whose caesarean scar had torn and become infected. After she was moved to resus as a precaution, her condition began to worsen, and she required intubation. Archie struggled to get a clear view of her airway with the laryngoscope, so Connie elected to take over and tried to use a bougie. However, when she accidentally caught a blood vessel, she shifted the blame onto Archie and prepared to perform a cricothyroidotomy.
Once Kat was taken to theatre, Archie talked through the incident with Ciaran, but Connie interrupted and claimed that she caused a bleed whilst attempting to intubate Kat. Ciaran pressed for more information, but Connie spoke over Archie and ushered her out of the room. Later, Archie struggled to comprehend what happened, and Connie insisted that it was her error and her responsibility. After she showed her out of her office, she shut her blinds and consumed another diazepam tablet. (CAS: Episode 1131) On 22 June, Connie was furious when she found out about Ciaran pressuring Duffy into leaving nursing due to her dementia diagnosis, but Ciaran claimed that he did her a favour. (CAS: Episode 1132)
On 29 June, Connie asked Will to monitor Archie in resus, claiming that she had been losing concentration. After Archie guided Will through performing a lateral canthotomy, he accused her of undermining him, instigating an argument. Connie tried to break it up, but, when Archie asserted that was not the one "making mistakes", she took umbrage and decided to audit her notes until she felt that she was more competent. That evening, Archie reported Connie's actions to Ciaran. (CAS: Episode 1133)
On 13 July, Connie woke up in her office and left for home. However, when an aggressive man was dragged into the department, and she was nearly hit by a passing motorcycle ambulance, she felt intimidated and secluded herself in her office. Later that morning, as she was preparing to take a tablet of diazepam, she received an email from Hanssen imploring her to respect the board's decision to employ Ciaran and work cordially with him; she dismissed it and took the medication. In resus, as she, Archie and Jacob were trying to control an antecubital fossa bleed, Connie lost her concentration, prompting Archie to press her for a plan of action.
Ciaran started pressing Connie to deal with the backlog of X-ray reviews and improve the doctor training programme by incorporating trauma simulations; she derisively agreed on the condition that he could find cover for the entire department. After a riot broke out at HMP Stonehurst, and many inmates were taken to the ED for treatment, Connie vehemently disagreed with Ciaran's decision to put the instigator Carl Jenkins in resus to prevent him from causing trouble, but he declared that his decision was final. She confronted him again when he brought in a large number of security guards, but he reminded her that, despite her complaints to Hanssen, she had no choice but to work with him.
Struggling to keep her composure, she took more diazepam in her office, but Jacob entered her office to inform her that Archie required her assistance in resus. There, Connie concluded that Liz Gage - a prison officer who was stabbed in the riot - was suffering from a tension pneumothorax. Archie proposed performing a thoracostomy, but an overwhelmed Connie told her to "give [her] a second" as she gathered her thoughts. Liz's husband Stephen demanded her to act, and she hastily instructed Archie to remove one of her dressings to relieve the pressure. When Carl returned from his X-ray and was moved back onto his bed, he shouted in pain, triggering Connie's PTSD. Jacob asked her if she was okay, and she composed her and confronted the prison officers guarding the room.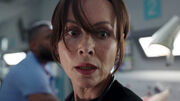 By reception, an irritated Charlie apprised Connie of Ciaran's decision to block the path to resus with patients and security guards as "reinforcement", and she decided to clear it. However, in resus, a fight broke out between Stephen and Carl, resulting in Jacob and Will having to physically restrain them and Connie having a severe panic attack in the corner. In her office, Ciaran reprimanded her for undermining him and causing the incident. Once he left, she desperately opened her handbag and took more diazepam. Upon returning to resus, she prepared a syringe of lidocaine to anaesthetise Carl's hand so it could be sutured, but Archie discovered that Liz's cannula had kinked, prompting Connie to fill a second syringe with saline to flush it. As Duffy moved another patient into an adjacent bay, Connie asked her to administer the saline; she reluctantly agreed, despite her no longer being qualified to treat patients in resus. As both syringes were unlabelled, Connie instructed her to use the one closest to her. However, shortly after, Liz's speech began to slur, and Carl's hand failed to numb. Once Liz began having a seizure and went into cardiac arrest, Connie realised her grave error and hurriedly ordered Marty to retrieve a lipid emulsion. She later visited her on ITU. (CAS: Episode 1135)
The day after the incident, Connie intended to hand in her letter of resignation to Hanssen, but Charlie staunchly objected, warning her that she would not be given a second chance. In resus, she secretly took the sharps bin from the day before and retrieved the two syringes; she subsequently binned them outside her office. After Ciaran asked her for a word, she maintained that, until she read the notes, she would neither confirm nor deny that there had been a mix-up with the lidocaine and saline. He warned her that he intended to report her involvement in the incident with Hanssen. She suggested that he would have already spoken to him if he had proof; he claimed that he wanted to give her the chance to "save face" before she became "utterly unemployable". She then witnessed Duffy forgetting her bank card in the coffee shop's card reader and contemplated using her dementia to save her career.
In cubicles, an initially conflicted Connie asked Duffy for a chat in a storage cupboard, and she asked her to recount what happened. Duffy insisted that she "checked [herself] continually", and Connie indicated that the syringe closest to her contained saline. Connie asked her if she checked the label, and a bewildered Duffy started to question her memory. After tearing up her letter of resignation, Connie visited Charlie in his office and apprised him of Duffy's doubts whilst suggesting that she was hiding the severity of her dementia. Once she claimed that, as the buck stopped with her, she thought that it would be better to resign than be sacked, Charlie elected to talk to Duffy.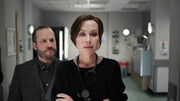 Later that day, after speaking to Charlie and Ciaran about the incident, Duffy believed that it was in the best interests of the patients if she resigned and left the department. On her way out, she profusely apologised to Connie for nearly killing Liz and expressed her thankfulness that she stopped before she could inflict any lasting damage to a patient. Connie, devastated, tried to stop her from leaving, but she insisted. Archie and Ciaran overheard, and the latter accused her of "[throwing] Duffy under the bus in cold blood". (CAS: Episode 1136)
Following Duffy's resignation, as she was self-medicating, Will entered Connie's office to give her a report on revised admissions protocols and noticed the diazepam. He told Archie what he saw, but he insisted on not being involved in her and Ciaran's crusade against Connie. After she ordered two boxes of diazepam for a patient, Archie watched Connie as she took the drugs in her office. Once she left her office, Archie secretly let herself in and found one of the boxes in her drawer. She reported her finding to Ciaran, who later ordered Connie to allow him to search her drawer. She objected, and he offered to take the dispute higher, such as Hanssen or the police. For the "sake of expediency", she gave him her key, and he found no traces of the drugs; unbeknownst to him, she was hiding the diazepam in her handbag. Frustrated, he promised to pursue the matter until "[she got what was] coming to [her]", but she ordered him to get out of her office. (CAS: Episode 1137)
On 27 July, Connie handed in a prescription for diazepam to the department's pharmacy, but she was informed that, due to them being over-prescribed, all benzodiazepine prescriptions required a second signature from a senior member of medical staff. She took issue with the initiative and insisted that, as Clinical Lead, she did not need permission for a prescription, but, when Hanssen took responsibility for the move and asked her if it was a problem, she quietly backed down. Later, the department was put on major incident standby after a fire started in a warehouse, and Connie contemplated taking diazepam to relieve her stress, but she resisted the urge and hid it in a box file. Hanssen visited her office and asked her how many patients the ED could take before diversion became necessary, and Ciaran asserted that they could take all of them if "everyone [was] on their game"; Connie reluctantly agreed. He also volunteered to lead the inquiry into the prescriptions, but he was left indignant when Hanssen allowed Connie to take charge.
In resus, Archie noticed Connie inserting an excessive number of IV lines into a patient, and Connie instructed her to get back to work. Regardless, she allowed her to make the first incision when they were forced to perform an escharotomy on a patient with full-thickness burns. However, they quickly lost all output, and, after 20 minutes, the patient was declared dead. In her office, Hanssen asked Connie to email her the department's prescription records, and she agreed; once he left, she consumed all of her remaining diazepam tablets. She later sent him the records and informed him that she had a delicate matter to discuss with him. Later that afternoon, Hanssen called Ciaran to Connie's office and demanded an explanation for him prescribing three times as many benzodiazepines as any of his colleagues. Ciaran denied the allegation and blamed Connie; nevertheless, Hanssen notified him that the hospital would not renew his contract. Ciaran confronted Connie and claimed that she framed him, but she feigned ignorance and closed her door in his face.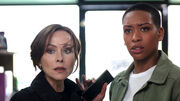 The next day, Connie left the department to hand in a diazepam prescription at Cousins' Pharmacy. On her way out, Archie confronted her and insisted on speaking with her, but she claimed that she was late to a Trust meeting; Archie was not convinced. At the pharmacy, the chemist, Kostas Anatoly, asserted that it was not a good time and asked her to return later, but she insisted on having her prescription filled. He capitulated, but he instructed her to turn the pharmacy's sign to closed; Connie became suspicious when she spotted the stack of oral methadone left on the counter. He soon handed over the diazepam and told her to leave, but Archie entered the pharmacy and confronted Connie. Unsettled, Connie suggested that they have their conversation outside, but Archie was unwavering and proceeded to call the police; suddenly, a woman threatened Kostas with a knife and demanded that the police was not contacted.
After Kostas filled her bag with the methadone and money from the till, the woman spotted Archie dialling '999' and rushed towards her and Connie with the knife. Connie informed her that she was a doctor and urged her to allow her to treat her fever and infected track marks. She obliged and - to Connie's shock - revealed that she was Michelle Gibson, a girl who used to babysit for Grace. She explained that, after becoming addicted to heroin, she started taking methadone to fight it until Kostas started offering her excessive doses, resulting in her addiction to methadone. Furious with her allegations, he started attacking with a baseball bat. As Connie suffered a panic attack, Archie wrestled Michelle to the floor and was accidentally stabbed in her right hypochondrium. Connie instructed Michelle to grab the first-aid kit, but, fearing that she would be caught by the police, she quickly fled. Archie refused to be treated by Connie and claimed that she had dreamed of working with her. When she started to struggle to breathe, Connie desperately tried to insert a cannula into her arm, but Archie resisted and scratched her. She continued to refuse treatment and asserted that she did not trust her, but, once she fell unconscious, Connie decompressed her tension pneumothorax. The paramedics soon arrived, and Connie insisted on leading Archie's care.
Archie was taken in resus, and Will burst in and demanded to know what Connie did to her; Connie claimed that she was stabbed whilst saving another person from attack and ordered him to get out. Charlie noticed the scratches on her arm and offered to treat them, but she decided to tend to them herself in resus 2; there, she took more diazepam and suffered another panic attack. She soon returned to resus, and Dylan informed her that Archie was presenting with symptoms consistent with those of a cardiac tamponade. After being informed that the cardiothoracic team was still in theatre, she instructed the team to prepare for intubation and asked Charlie to contact Archie's next of kin. However, as she treated the tamponade, she began to hear Archie's voice in her head and broke down. She stumbled out of resus and to the toilets where she vomited and washed the blood she had unintentionally smeared on her face.
As she returned to resus, Iain and Ruby arrived with an unresponsive Michelle and pressed her for instructions. After Will led them into resus 2, Charlie gently escorted a sobbing Connie to his office. He tried to assure her that she was just "shaken up from what happened" earlier, but she claimed that he did not know the full story. He asked her to elaborate, and she explained that, following her attack, she was reminded of it every time she walked into the ED. When she asserted that Archie "found out" and should not have been at the pharmacy, Charlie struggled to understand. She admitted to suffering from an addiction and handed him the diazepam from the pharmacy; Charlie realised that Ciaran was not responsible for the department's over-prescription of benzodiazepines. When she took responsibility for the intubation incident involving Kat Hollis and the lidocaine mix-up that resulted in Duffy losing her job and dignity, an irate Charlie left her sobbing.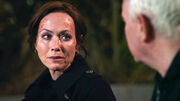 Connie later visited Archie on ITU and, while acknowledging that she did "terrible things", she promised that she never meant for "this" to happen. Will appeared and demanded to know what happened; there was a chance that Archie would not survive. Connie asked him how Michelle was, and she was saddened to learn that she died of a methadone overdose. Upon returning to the ED, Charlie led her out of the department and took her to the peace garden. There, she promised to write a letter absolving Duffy of all responsibility for the lidocaine incident so that she could potentially return to work, but he pointed out that Duffy gave most of her adult life to the NHS and was not allowed to depart "with a little bit of dignity". Connie offered to resign, but Charlie accused her of stealing Duffy's chance to resign and told her that, while she should not have been ashamed of her addiction, she should have been ashamed of her lies. Devastated, he told her to "go" and left her alone on the bench. She tried to stop him, but she stopped herself and left. (CAS: Episode 1138) By August, she had gone to rehab. (CAS: Episode 1139)
Return to work
On 4 January 2020, Connie returned to the ED and intended to reassume the position of Clinical Lead in the following two weeks. However, in the wake of the death of junior doctor Mason Reede, she felt that Dylan was not coping with the fallout and volunteered to take over as the lead consultant immediately; Dylan did not believe that she was ready. However, after Connie took the lead in resus, she was adamant that she was prepared to lead the department again, and Dylan agreed to hand the reins back to her. As Charlie was leaving the department, Connie approached him, but he asserted that he did not want her to try and excuse her treatment of Duffy. (CAS: Episode 1156)
Shaping Archie's career
The following week, Archie discussed consultant opthalmologist Megan Harrison's research grant for a project in Africa with Connie and suggested that Megan could become her mentor, but Connie was less receptive to the idea and argued that "they give grants to anyone these days". Later, when Archie asked Megan to examine a patient named Gloria who was blind, Connie took issue when Megan began suggesting a course of treatment. (CAS: Episode 1157) On 25 January, Archie was scheduled to observe Megan performing osteo-odonto-keratoprosthesis, but Connie was forced to keep Archie in the ED due to a high influx of patients. To compensate, Connie allowed Archie to take the lead in performing a REBOA. (CAS: Episode 1159)
On 1 February, a hypothermic Duffy was admitted to the ED after going missing during a blizzard, and a CT scan showed that she had sustained a bleed on the right side of her brain. Once Duffy was stabilised, she told Connie to look after Charlie; when Connie explained that there were things Charlie could not forgive her for, Duffy assured her that he would eventually come round. After Duffy suffered a seizure, Connie and Dylan informed Charlie that the bleed on Duffy's brain had escalated into catastrophic brain damage, and there was no more intervention that they could offer. When Charlie decided to let Duffy go and agreed to have her tested for brainstem death, Connie told him that Duffy had made her promise to look after him, and she would do it "with all [her] heart". (CAS: Episode 1160) On the day of Duffy's funeral, Connie swapped shifts with Dylan so he could attend instead. In the evening, Archie found Connie weeping in her office and suggested that they go and have a drink, but Connie declined. (CAS: Episode 1161)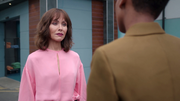 On 15 February, Connie overheard Archie and Megan discussing the possibility of the former making a "departure" to progress through her career. (CAS: Episode 1162) A week later, Connie offered to help Archie work towards preparing for consultancy. (CAS: Episode 1163) On 7 March, Connie informed Archie that CEO Max McGerry was keen to make funding available for a new consultant post in the ED, but Megan had already asked Archie for her help with setting up an outpatient clinic in Sudan. Later that day, Megan told Connie that Archie was considering accompanying her to Sudan; Connie confronted Archie and asserted that it would be better if she pursued the consultant post before moving away. Archie disagreed and wanted to discuss the situation more formally, but Connie contended that she was being naive and encouraged her to leave the department. After Archie accepted Megan's offer, Connie wished Archie good luck before she left Holby. (CAS: Episode 1165)
Mentoring Rash
On 14 March, following Archie's departure, Connie asked Rash to take her place at a conference about young doctors in the NHS. However, during the middle of Rash's speech, he got into a debate with Frazer Forbes — the hospital's Head of Obstetrics and Gynaecology; Connie felt that Frazer was baiting Rash and confronted him afterwards. Later, Connie was impressed with Rash when he diagnosed a patient named Daisy with severe kidney damage caused by ingesting deadly webcaps, and when Daisy's husband George admitted his fault in feeding her the fungus and praised Rash. (CAS: Episode 1166)
On 28 March, Connie treated a young boy named Howie and diagnosed him with a urinary tract infection. (CAS: Episode 1168) However, the following week, his mother Nicola was sceptical of Connie's diagnosis and had Howie readmitted. Rash assessed him and confirmed Connie's original diagnosis; Nicola refused to vacate the cubicle, prompting Rash to call security. Nevertheless, Nicola soon returned to the ED and glued her hands to the desk at reception. Connie instructed Rash to deal with Nicola, but he eventually agreed to assess Howie again and used the staff room as a quiet space to treat him. After discovering that Howie was actually suffering from stump appendicitis following an appendectomy, Rash informed Connie; she asked to speak with him in her office. There, Connie admitted that she could occasionally be wrong and allowed Rash to leave. (CAS: Episode 1169)
Charlie's alcoholism
Later that month, a drunken Charlie was admitted to the ED after a fall at Holby Park; Connie sympathised with him in his dishevelled state but took issue with him berating his former colleagues. When she caught him in the process of stealing drugs from a medicine cabinet, Connie managed to dissuade him and convinced him to accept treatment for his injuries. While taking a blood sample, Connie suggested that she drive Charlie back to his home and talk, but Charlie asserted that his house was not a home without Duffy and claimed that the alcohol helped dull his "open, weeping sore inside". Connie told Charlie that he could not "run away from grief [...] at the bottom of a glass" and urged him to let her and his friends help him; he eventually agreed. However, after Charlie discharged himself, she realised that he would not be ready to receive help until he had hit rock bottom and was forced to trust that he would not harm himself or others in the interim. (CAS: Episode 1170)
Code orange
On 18 April, Naomi Johnson and her son Aaron were admitted to the ED with symptoms similar to those of a heroin overdose. However, after a third patient was brought in and began foaming at the mouth, Connie realised that they were victims of either a nerve agent or an organophosphate poisoning and immediately initiated procedure for a code orange. The chemical was later identified as an organophosphate used in the agricultural pesticides Naomi's company produced. When a video from the culprit — Andrew Garrett — went viral online, Connie and Noel realised that it was filmed in the department's pharmacy; an armed response was called, but Andrew had already succumbed to the effects of the chemicals. Overwhelmed the day's events, a tearful Connie decided to call Grace. (CAS: "Code Orange")
Hostage situation in resus
"
You saved a boy's life today. That is who you are. We need you here, Charlie, and I think you need us. You've got a chance to do something with your life. Don't waste it.
"
— Connie urges Charlie to return to being a nurse. (CAS: Episode 1173)
On 16 May, Connie encountered Charlie outside the ED as he was preparing to hand in his old uniform and told him that she and the rest of the team would be there for him when he felt ready. However, Charlie took exception and publicly berated Connie inside the department for her involvement in Duffy's premature retirement. Suddenly, Mick Baxter — the father of a patient named Connor and the perpetrator of a shooting earlier that day — held Connie at gunpoint and dragged her into resus with Charlie. When Ruth Wadsley — Connor's social worker and the victim of the shooting — began to bleed out, Connie, Faith and Dylan convinced Mick to allow them to treat her, but a botched attempt by Faith to subdue Mick resulted in Connie having to treat Dylan for a gunshot wound to his left arm. Connor's condition soon began to deteriorate as well; Mick allowed Connie and the team to treat him but threatened to kill them all if they were unsuccessful. Connie concluded that Connor's injuries required surgical intervention; when Mick continued to refuse to let them go, Connie lost her patience and ordered Mick to move out of the way. However, Charlie bargained with him and, despite Connie's objections, offered to stay behind while the others were released, claiming that he had nothing to lose as he "died with [Duffy]". Ultimately, Charlie convinced Mick to take responsibility for his crimes and leave resus together, but Mick failed to drop the gun and was shot dead by armed police. In the staff room, Connie told Charlie that she could not undo the damage she did to Duffy and could not forgive herself; Charlie finally accepted Connie's expressions of regret and admitted that, while Connie had come out the other side of her personal battles, he had not. After Connie reminded him of who he was and encouraged him to not waste his chance of doing something with his life, Charlie decided to resume his position as a senior charge nurse. (CAS: Episode 1173)
Rekindling her relationship with Jacob
In June, Max McGerry scheduled a series of meetings with the hospital's department heads to discuss their respective successes and failings. Connie was keen to highlight the department's statistics and avoid discussing areas that required improvement to "not present too big a target", but Jacob, who had recently been promoted to clinical nurse manager, took issue with the suggestion that he should remain silent. However, when singled out by Max, Jacob discussed an ad hoc proposal to implement training protection for the ED's nurses. Despite Max's positive response to the idea, Connie reproached Jacob for the risk he took and accused him of being "drunk on power". In Connie's office, the two argued and concluded that they could not work together, but they immediately went into a romantic clinch. (CAS: Episode 1180)
COVID-19 pandemic
"
You know what, guys? I'm going to be honest. We don't know what we're facing. But we do know it's going to be a once-in-a-lifetime event, and a lot is going to be asked of us. Some of us may get sick, but there are protocols and systems in place for the patients and, most importantly, for you. All right? We are the front line in the battle against coronavirus, and I have faith in every single one of you. OK? We can do this.
"
— Connie addresses her staff after the department's first COVID case is identified. (CAS: Episode 1182)
In July, when Italy recorded 15,000 confirmed cases of COVID-19 and over a thousand deaths, Connie decided to separate the emergency department into two halves, with one used to treat patients with fevers and respiratory illnesses. 10 days later, when the ED's first confirmed case of COVID was identified, Connie assured her staff that, while they did not know what they were up against, and some members of staff could potentially contract the disease, there were protocols in place to protect them and the patients and that she had faith in all of them.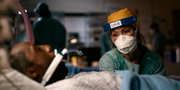 Following a nation-wide lockdown, new discoveries were made regarding COVID symptoms, but Connie was forced to leave already-discharged patients and hope that the staff had made accurate assessments. As the weeks passed, Connie despaired at the shortage of equipment and hospital beds, and the government's austerity measures that had already left the NHS "on its knees". In September, Connie feared for Jacob's life when he contracted COVID-19, but he eventually made a full recovery. Jacob urged Connie to publicly disclose the disproportionate effect the disease had on patients belonging to ethnic minorities; she agreed to help formulate a plan with him. However, Noel was admitted to the ED with COVID-19 and severely deteriorated. In October, after consulting Noel's family, Connie kept him company as she took him off life support. After informing the team about Noel's death, Connie stated that the hospital executives had given the ED the option to divert patients to St James' Hospital; the team decided to complete their shifts to honour Noel's memory. (CAS: Episode 1182)
Breaking up with Jacob again
Later that month, Connie faced mounting pressure from Will, who had become increasingly disillusioned with the NHS since the beginning of the pandemic, to demand more resources and staff, and clashed with him over a domestic abuse case. When Connie's decision to inform the police exacerbated the situation, Will decided that enough was enough and resigned. After Jacob read out the contents of a card from Noel's daughter Honey to the team without her permission, Connie broke up with him. (CAS: Episode 1183)
In November, a man named Roy Scaddon entered resus with a bomb strapped to his body wanting to kill Jacob for fatally misdiagnosing his wife Laura's necrotising fasciitis. Connie was gravely concerned for his safety and wanted to remain with him, but Jacob needed her to liaise with the police. Once Jacob and Roy were out of the hospital, and armed police had positioned themselves around the pair, Connie urged the commanding officer, Lucy Short, to give Jacob time to talk himself out of danger. When Jacob managed to remember Roy's wife's name and apologised for his mistake, Roy allowed Jacob to run away before he released his dead man's switch and blew himself up. Connie was relieved to find that Jacob had escaped unharmed, but she later felt jealous when she saw him going for a drink with his friend and fellow nurse Tina Mollett. (CAS: Episode 1186)
Grace's return
In December, Grace returned to Holby from the United States to live with Connie. Connie asked Grace to wait in the department while she finished her shift, but being in the ED triggered Grace's PTSD from the helicopter crash and caused her to suffer a panic attack. Connie apologised to Grace for ignoring her and not acknowledging her trauma, and assured her that she always had time for her. (CAS: Episode 1188)
The following week, while Grace was waiting for Connie outside the ED, she was drawn to paramedic Leon Cook and told him that she was a second-year medical student. Later that day, Connie was shocked to find Grace and Leon scantily clad in the former's bedroom. (CAS: Episode 1189) The next day, Connie confronted Leon at the ambulance station, told him that Grace was only 16, and warned him to stay away from her daughter. (CAS: Episode 1190)
Jacob's relationship with Tina
Later that month, Connie grew increasingly frustrated with Grace's rebellious behaviour and Jacob's blossoming relationship with Tina, but she was touched by Jacob's protective instincts when she told him about Grace's rendezvous with Leon. However, Jacob was bothered by Connie's hostility to Tina when she announced that she was planning to start working agency shifts in the ED. Connie asserted that he was only with Tina to "prove a point", but Jacob claimed that no one had been as good for him as Tina. Connie agreed to put their "attachment" behind her but told Jacob not to feel any obligation to Grace. (CAS: Episode 1191)
In March 2021, Tina approached Connie about Kareem Dixon — the fiancé of her patient Jay Adams — potentially having cancer and was confident about her judgement, but Connie told her that she needed more than the "hunch" of an agency nurse on her first day in the ED and instructed her to get on with treating Jay. Tina was vindicated when Kareem confirmed that he had already been diagnosed with bowel cancer. Connie criticised her for spending too much time "hand-holding" and stated that, as clinical lead, it was her job to ensure that the department was running smoothly, but Tina sharply suggested that she inform Jacob of Connie's lack of trust in his ability to do his job. (CAS: Episode 1192)
Resignation
In April, while on a walk with Grace, Ollie Hide began choking on a sweet, prompting Grace to follow a tutorial on how to perform a cricothyroidotomy. Grace managed to perform the procedure, and Ollie started breathing again, but Connie, David and Rosa feared that Ollie could have sustained brain damage from the lack of CPR and damaged vocal chords from the cricothyroidotomy. Connie berated Grace for her recklessness, but Grace insisted that she saved Ollie's life. Connie immediately realised that she had gone too far and tried to reassure Grace, but Grace informed her over text that she was going back to live with her father. After finding Grace at the train station, Connie admitted that she was a recovering addict and that she did not want Grace to make the same mistakes she did, and convinced Grace to be there with Ollie when he was scheduled to receive his CT scan results. The next day, Connie and Grace were relieved when Ollie's CT scan showed no evidence of brain damage. (CAS: Episode 1194) Connie decided to take leave to be with Grace in New York; (CAS: Episode 1195) she later resigned and got a local job. (CAS: Episode 1207)
Personal life
Connie was once married to Michael Beauchamp, but they divorced in 2006 and she kept her married name. After a brief relationship with Sam Strachan shortly after, she gave birth to their daughter, Grace, in 2006. Connie was apprehensive to let Sam have anything to do with the birth but later became more accepting. Grace took Connie's surname of Beauchamp from her previous marriage to Michael Beauchamp.
In the years she was at Holby City Hospital as a surgeon, her romantic interests included Ric Griffin, Will Curtis, Mubbs Hussein, Sam Strachan, John Grayson, as well as her ex-husband, Michael Beauchamp. In May 2015 when she was in Romania in search for Louis Fairhead with his father, she had a fling with a local doctor named Alex. Later in 2015 Jacob Masters took a liking to Connie and their flirting became noticed by other members of staff.
In December 2015, Connie and Jacob were bought closer together following a shift at the ED, and they ended up sleeping together. (CAS: "Maybe This Year") She inadvertently revealed this to the rest of the staff during an argument with Jacob the following week when a patient with motor neurone disease was brought in. (CAS: "Silence Speaks") However, they made up and decided to spend Christmas together. (CAS: "Home for Christmas")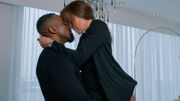 On the night of Jacob's birthday, which Connie did not know about, he failed to turn up at her house only for her to find out that his friends had taken him out for birthday drinks. Feeling guilty that she hadn't got him a present, Connie decided she would spend the night at Jacob's to make it up to him since she had previously refused to spend the night there. (CAS: "The Good Life") By February 2016 despite not being completely open about their relationship, they acknowledged it to those who asked, making it official. In April 2016, Connie broke up with him as she felt she needed to focus more on Grace. (CAS: "Buried Alive") Despite this, in July after the conference which they attended, they shared a kiss in the hotel room. (CAS: "What Lies Beneath") They later got back together officially but decided to keep the news from Grace. (CAS: "Where the Truth Lies")
Later in the summer, Grace walked in on Jacob and Connie kissing which annoyed her. Despite her initial anger, she later accepted their relationship. (CAS: "Sticks and Stones") Following the crash, Connie distanced herself from Jacob and pushed him away as she focused on Grace. At some point after this, Jacob slept with someone else, but in November Connie asked him to move in with her, which he accepted, despite not telling her the truth. (CAS: "About My Mother") In the new year, Connie and Jacob broke up after he refused to take her side in her allegations against Elle. (CAS: "Back to School")
In July, Connie and Sam shared a kiss in the storage cupboard, after having spent the shift arguing. (CAS: "Man Up") In January 2018, Connie tried to kiss Ethan after the two started to bond. However, she was devastated when her affection wasn't reciprocated. (CAS: Episode 1066)
Trivia
During her time on Darwin, she gave birth to a daughter, Grace, whose father was Sam Strachan one of her previous partners.
Connie used to be the Clinical Lead for cardiothoracic surgery and Director of Surgery at Holby City Hospital.
She began working at the ED in March 2014. (CAS: "Valves to Vagrants")
Connie joined Holby City Hospital as a surgeon on 1 June 2004.
Connie left Holby City Hospital on 28 December 2010.
Her father died on 21 February 2011, less than two months after her departure from Darwin. (CAS: "Sweet Little Lies")
Connie volunteers at an MND support group.
Connie will rarely be seen in the staff room or the pub.
During their relationship, Jacob referred to Connie as Sweetcheeks, Pussycat, Babe, Queen Bee, Sexy, and unbeknown to her, Sexy Margaret Thatcher.
She has twice been in legal troubles since joining the ED.
Rita attempted to frame her for murder in 2015.
Elle nicknamed her the Ice Queen. (CAS: "Chain Reaction")
Behind the scenes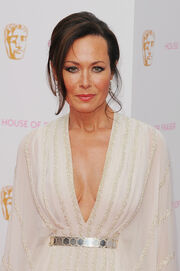 Amanda Mealing has portrayed Connie on Casualty since March 2014 and previously portrayed her on Holby City from 2004 to 2010. She also portrayed Connie in 3 other episodes of Casualty between 2004 and 2007 during her time on Holby City, but not as a permanent role.
Amanda Mealing took a 3-episode acting break from Casualty in series 31 whilst she focused on directing, as she directed the ninth episode of the series. This was written into the show after the character was involved in a car crash in the series 30 finale, with the repercussions playing out into series 31.
In April 2019, it was announced that Mealing would be taking a break from filming the show. Her departing episode - the series 33 finale - aired on 10 August. In November, Digital Spy announced that her returning scenes would be broadcast on 4 January 2020.
In March 2021, it was announced that Mealing would be taking an extended break from the show. Her final episode will be airing later in March 2021, she has no current plans to return to the show.
Since arriving on Casualty, she has made three guest appearances on Holby City.
Reception
Connie has been subject to many criticisms, mainly since she arrived in Casualty due to the fact she is unrepresentative of what the NHS is really like. During her time in Holby City, Connie has been described as "ruthless" by The Times' Emma Cook, and an "egomaniac" by The Daily Mirror's Clare Raymond and Jim Shelley respectively, but the BBC describes her as "an outstanding surgeon who wields her power just as comfortably in the boardroom as in the bedroom.
Discussing public reception of her character, Mealing states that: "The response has been amazing - from men, women and children. I'm often stopped out shopping or dining etc. and told 'You're so mean to (whoever).. but we love you!' I think there's a little in all of us that would like to say what we really feel, the way Connie does". Mealing has received several award nominations for the role; ranking seventh 'Best Actress' in the 2004 BBC Drama Awards, being nominated 'Best Actress' in the 2005 TV Quick Awards, and 'Best Newcomer' in the 2005 National TV Awards. With her return in Casualty, the Daily Mail's Claudia Connell called Connie out for being unrepresentative of the NHS, "wearing more make-up than the entire cast of TOWIE" and "teetering around saving lives in her tight pencil skirts and towering heels".
Appearances
See also: Character appearances and Category:Connie centric.
Connie made her first ever appearance on Casualty in the series 19 episode "Casualty@Holby City - Part One" which aired in 2004. She appeared in two more episodes as a guest character before joining as a series regular in the series 28 episode "Valves to Vagrants" in March 2014. She made her 100th appearance on Casualty in the 30th series finale episode "Sticks and Stones".
References
↑

Events partially took place in an episode that aired in July, but took place in-universe in August.